Discover the variety of pearls from our product range of Sea Horse Brand.
Braids, ribbons and borders made of pearls
Besides the trimmings, pearl cords and pearl borders with plastic beads are also ideal for create stylish and glamorous designs. Due to the colours and variants, designers will find sufficient potential to implement their own ideas.
Plastic beads in various arrangements and sizes are draped onto plastic or textile ribbons for the pearl borders and ribbons. For those who do not want to do without the certain glitter factor, there are also variants with integrated rhinestones available.
All product items in this category are available as yard ware. The pearl borders are available in single rows and in different shapes such as a matt-white flower arrangement or transparent coloured leaves.
Receive the beading cords as waxed cotton threads (also yard ware) in various thicknesses, colours and bead sizes. The thread cord is extremely tear-resistant and particularly durable.
Processing
Use a sewing machine to sew braids on your base material. In order to avoid problems with the sewing machine feed with an oblique pusher when sewing with high banderoles, we recommend that you use a height compensating pad.
It is also possible to use a jewellery adhesive to decorate greeting cards, flower bouquets or similar items. In addition, the ends can be knotted easily and securely.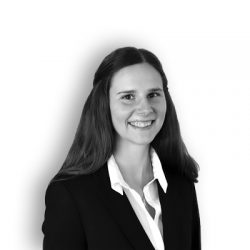 Cut the bead string at an angle at the beginning, it will be easier to thread and does not fray at the ends.
Usability
While the coloured and extravagant pearl borders are particularly suitable for varieté and show dance costumes, more plain colours are the first choice for decorating wedding dresses and evening wear. The pearl ribbons be assecssible on classic fashion textiles such as blouses, skirts or trousers and home textiles.
Find out that pearl borders do not only look beautiful on new wedding dresses. Use it for decorative gift packaging, glamorous table decoration or ideal for private jewellery processing as well.
Care instructions
Textiles and fabrics with processed pearl strings should at best be washed by hand or using a gentle program of your washing machine. It is recommendend not to use soaps with softeners, but a mild detergent powder.
Since the plastic borders and braids are resistant to environmental influences, but not heat-resistant, you should not use ironing presses. Instead, a regular flat iron (without steam) is perfect for smoothing you clothes except the trimmings.
Get a large selection of braids, cords and ribbons made of decorative pearls in our online store. Our team will be happy to answer your questions about processing and product quality.
Copyright Produkt text & images: © Görlach Besatzschmuck GmbH; Visual © Ashton Mullins, unsplash.com