Aurora - The Brilliant Choice
The AURORA crystals and applications are European multi brand, sourced from different global suppliers incl. own production located in different countries.
Based on the unique combination of the price and highest European quality standards, has received a major upgrade thanks to the years of experience from the global fashion markets and exceptionally brilliant AURORA cut.
The exceptionally brilliant AURORA crystals cut, with its faceting and incredible precision, accentuates the AURORA crystals, making it suitable for any style.
The simplicity of the outline, in combination with the intricate faceting and resulting sparkle, makes for unlimited design possibilities across almost all segments, including fashion, accessories, nails, eyewear, watches fashion jewellery and interiors. With a range of sizes and over 150 colors, coatings, effects and applications (as Crystal Net, Crystal Rock, Crystal Fabric, etc.), there is a variant to suit every requirement.
Aurora Crystal Innovations - Colors & Shapes
Fancy Stones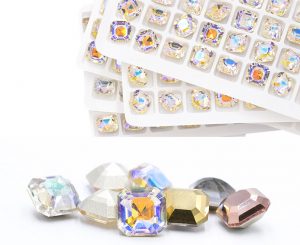 AURORA Fancy Stones are offered in numerous shapes ranging from traditional gemstones-inspired cuts to progressive trend cuts. They come in a huge assortment of different sizes, colors and coatings.
Fancy Flat-Backs Hotfix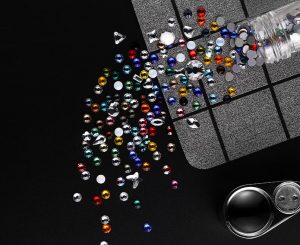 AURORA Fancy Flat-Backs Hotfix are loose crystal elements with a flat reverse side that has been pre-coated with a heat sensitive glue. These Flat Backs can be easily applied using heat to produce a durable and long-lasting crystal effect.
Round Flat-Backs Hotfix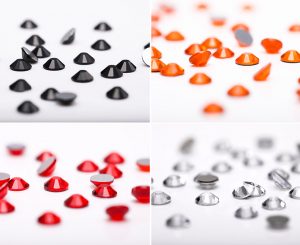 AURORA Flat Backs Hotfix are loose crystal with a flat reverse side that has been pre-coated with a heat sensitive glue. These can be easily applied using heat to produce a durable and long-lasting brilliant crystal effect.
Round Flat-Backs NH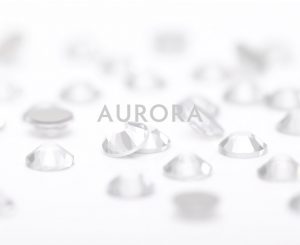 AURORA Crystals No Hotfix stones have a highly resistant multilayer foiling that protects against damage and intensifies their brilliance. These can be easily fixed with recommended one- or two-component glues on various types of surfaces.
Sew-on Stones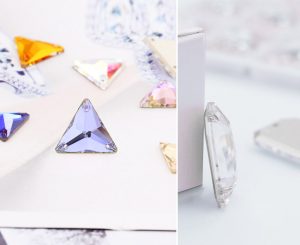 AURORA Crystals Sew-on Stones are loose crystals that can be easily sewn onto any type of textile or accessory. They can be used in a wide range of decorative applications and have rounded edges to guarantee thread protection.
Crystal Net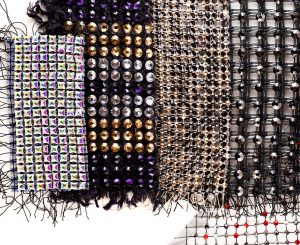 The AURORA – CRYSTAL NET© is own invention of our partner, it is proprietary and unique in the world. The AURORA – CRYSTAL NET© realize a true net of cotton threads with no knots, blocked to every crossing by a hot-fixed rhinestone.
Crystal Fabric/Rock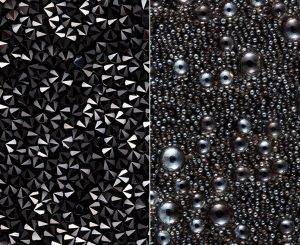 These versatile products open up a multitude of creative design possibilities through their numerous application techniques. They combine elegant AURORA Crystals that can be applied using Hot-Fix technology with synthetic carrier materials.
Transfers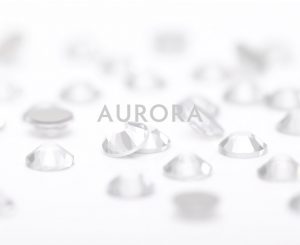 AURORA Hot-Fix Transfers are ideal for Hot-Fix application on all kinds of textiles. They are available in a large range of motifs and numbers of rows, which are made up of different articles from the AURORA Crystals Flat Back Hot-Fix assortment.
Crystal Buttons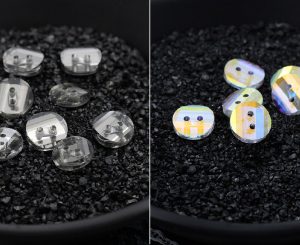 AURORA Crystals Buttons have timeless elegance and are available in a large range of classical and avant-garde cuts and shapes, as well as in many colors and effects/coatings.
Ceramic Cabochons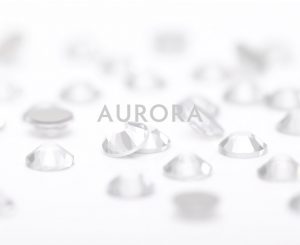 Fascinate, classic, refined and available in hot-fix version, AURORA Ceramic Cabochons are never not on-trend. Their smooth, facetless surfaces are effortlessly striking and give a touch of elegance to any garment or accessory.
Pearls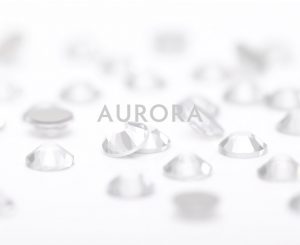 AURORA Crystal Pearls' with crystal core and unique silky coating match the look and feel of real luxury pearls. Their resistance to abrasion, perfume, perspiration and UV makes them extremely durable.
Cup Chains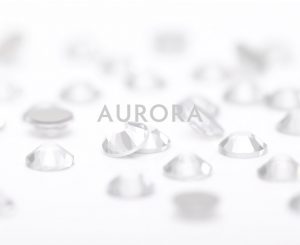 AURORA Cup Chains are metal chains and findings that can integrate either AURORA Crystal Round stones or AURORA Crystal Fancy Stones into any colored and creative design.
Chatons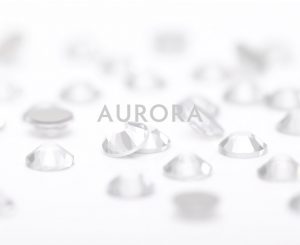 AURORA Crystal Round Stones are loose crystal machine cut stones. Most of them are pointed on the reverse side, making them easy to apply in either metal claw settings or pre-set cavities. Their features a wide variety of different cuts and optical-esthetical properties.
Image & Video Credits: © Görlach GmbH, visual photo ID 24466451 by Gergely Zsolnai on 123RF