Preciosa Unveils AW 2019/20 Collection with Eerie High Tech-Inspired Campaign.
Remember to shine responsibly!
Inspired by a single innovation, PRECIOSA's SS 2020 collection, entitled Red Redefined, is more about quality, less about quantity. As the scales continue to tilt in favor of this attitude, conversations within the fashion industry about
sustainable and environmentally friendly solutions only continue to grow louder, while fast fashion – not quite yet a thing of the past – lives out the twilight hours of its heyday.
As much a fashion inspiration as it is the driving force of change is knowledge. Being informed and making informedfashion choices is not only responsible, it's (becoming) cool.
Quality is the new black.
SS 2020 Innovations: Crystal
SS 2020 Innovations: Fine Jewelry Stones
Red Velvet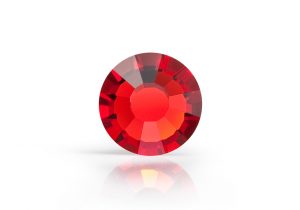 Perfectly rich and impossibly smooth, Red Velvet is redefining red as we know it. Available in the most extensive range and most popular sizes of round and
flatback stones, this new cadmium-free color was developed in line with Preciosa's commitment to sustainability and environmental preservation.
MC Slim Baguette FB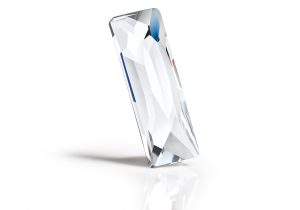 Chic and simple, our machine-cut Slim Baguette is ideal for creating geometric patterns and is suitable for a variety of fashion segments. Available in two sizes, 12x4mm and 15x5mm, both in hotfix and nohotfix versions, this multifaceted flatback is also multifunctional.
ABS Studs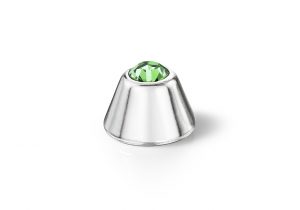 Lightweight and durable, the easy-to-apply ABS Studs come in four variations, each available in three popular platings. From hyper adornment to minimalist-witha-
touch-of-flare, these ABS Studs are the perfect 3D embellishment for any textile, handbag or footwear design.
Metal Pyramid Studs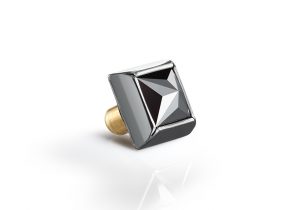 Extremely durable and easily applied to thicker textiles like leather, the special settings family welcomes its newest, most radical member yet. Available in three
sizes and in a wide, narrow or sew-on version, Preciosa Metal Pyramid Studs are as versatile and fearless as they are fashionable.
Crystal Straps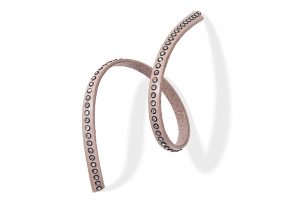 Sheer versatility makes the Crystal Straps an instant cross-segment, cross-seasonal staple. Designers can easily combine colors and widths of leather to create
the perfect, yet subtle crystal-covered design element.
Fine Jewelry Stones SS 2020
Cushion Cut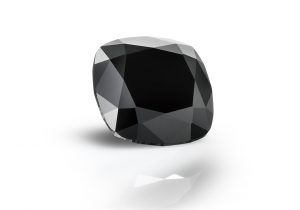 It doesn't get more classic than this. Since the 19th century, cushion-cut stones have served as the industry's choice for the perfect way to "pop the question." From engagement rings to earrings, this impeccable 57-facet Cushion Cut comes in five sizes and a variety of colors, making it as versatile as it is elegant.
Fashion Cut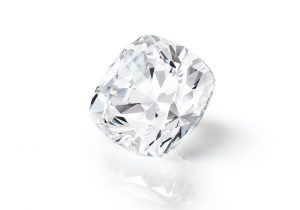 Both edgy and eye-catching, the Pyramid Cut is a bold but beautiful choice for eyewear and fine jewelry. Available in five sizes and an array of carefully selected
trend colors, including Black synthetic aventurine, these five-facet pyramids are high fashion, high impact and the perfect touch of effortless elegance.
Vanilla Silk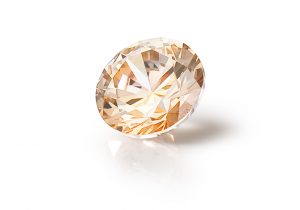 Dreamy and light, Vanilla Silk pairs flawlessly with a variety of precious metals and is perfect for summer bridal. Slightly richer than Champagne, this playful off-white color is the ultimate shade of effortless refinement.
Golden Amber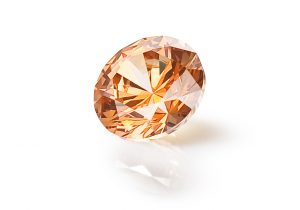 Like its namesake gemstone, Golden Amber is warm, versatile and elegant. Enhanced by the signature sparkle of cubic zirconia, this beautiful hue is ideally
eye-catching for a stand-alone stone and is likewise perfect for intricate jewelry designs with smaller sizes.
Amaretto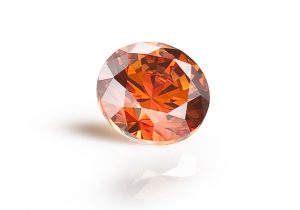 Smooth like a hand-crafted cocktail, this stunning shade is an eveningwear essential. Both somehow cool and warm, Amaretto's uniquely rich tone pairs especially well with lighter colors and a variety of precious metals.
Image & Video Credits: © Preciosa PRECIOSA, a.s.