Preciosa Unveils AW 2019/20 Collection with Eerie High Tech-Inspired Campaign.
Preciosa Components released their latest assortment of seasonal novelties featuring several market firsts including the smallest twelve-facet chaton rose, the world's most brilliantly cut chaton and two exquisite new coatings suitable for lost-wax casting.
Set in a remotely located, top secret research facility, Preciosa's AW 2019/20 campaign, entitled St. Elsewhere, draws inspiration from the technology that created it. Cryptically, an intentionally unspecified location, St. Elsewhere takes viewers to a make-believe crystal testing site, where an unidentified host is exploring the institute's latest prototypes.
AW 2019/20 Innovations: Crystal
AW 2019/20 Innovations: Fine Jewelry Stones
Aurora Borealis (AB)
Radiance
Molecular Matter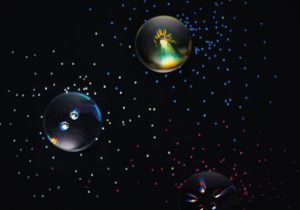 Microscopes and petri dishes littered all about, we find ourselves in a darkened room illuminated only by faint rays of light dancing on whatever lies within them. With every turn of the head, a glimmer of something new catches our eye and draws us toward our imminent discovery…
Colorful Agents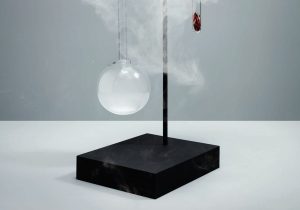 Appearing to change before our very eyes, the colors contained within the different test tubes begin to bubble and smoke. These unfamiliar formulas are foreboding but our intrigue is already piqued so we pick up the pair of tattered gloves and move forward to take a closer look…
Exemplary Config.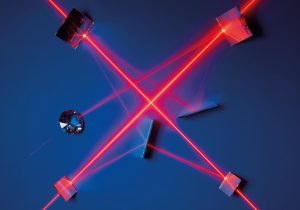 Laser beams form a tangled web in what is otherwise a pitch-black room encasing three illuminated pedestals. Something shines brightly from the top of each one. We enter the room cautiously and approach the brightest, which intensifies as we draw nearer…
Startling Discoveries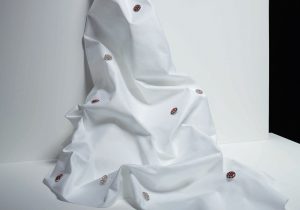 This space feels just recently occupied. We see strange machines working almost on their own accord. They're producing something, but what? We see hordes of small, glistening objects piled high on the far side of the room and immediately venture to explore…
Cultured Specimens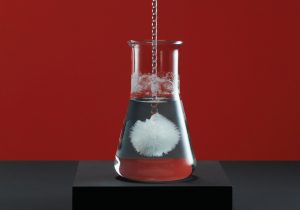 We sense something is living here; it's almost audible. As we continue into the last chamber, we notice clusters of differently colored sparkling organisms scattered
about. Their beauty is radiating in every direction; we move to pick one up…
Image & Video Credits: © Preciosa PRECIOSA, a.s.